The conference will be held from 18 to 22 March 2019 at the City Center Vieux-Port (2 rue Henri Barbusse, Marseille, France), located in the heart of the city centre and approx. 40-minutes from Marseille-Provence Airport or 10-minutes from Marseille Saint-Charles Railway station.

City Center Old Port is a complex of 2600 m² of conference facilities in the heart of Marseille, in the most vibrant historic area of the city.

Its central location allows you to be close to tourist sites and accommodation areas, with easy access.
Transport from Marseille Provence Airport
A direct shuttle can transport you from Marseille Provence Airport to Marseille city center. There is a departure from airport every 20 minutes from 4.50 am to 00.10 pm. The shuttle will take you directly to Marseille Saint-Charles Railway Station in approx. 25 minutes. Cost of the single ticket is €8.30. For more information, visit the Marseille-Provence Airport Shuttle.

You can take a free shuttle between Marseille-Provence Airport and Vitrolles-Aéroport Marseille-Provence train station (journey time about 5 minutes). You can then reach Saint-Charles Railway Station by Regional Express Train (TER) in 20 minutes (line towards Toulon / Marseille, 4th stop - ticket price € 5.10).

You can take a taxi directly at the exit of the airport terminal. The means of payment are cash and French checks and most taxis accept credit cards. The fare is about 55 euros at day and 65 euros at night.

You can rent a car from 7:00 to 23:30. It is advisable to book the car before your arrival: click here.
Join the City Center Vieux-Port from Marseille Saint-Charles Railway station
You can reach the conference venue by walking for approximately 10 minutes (see map below).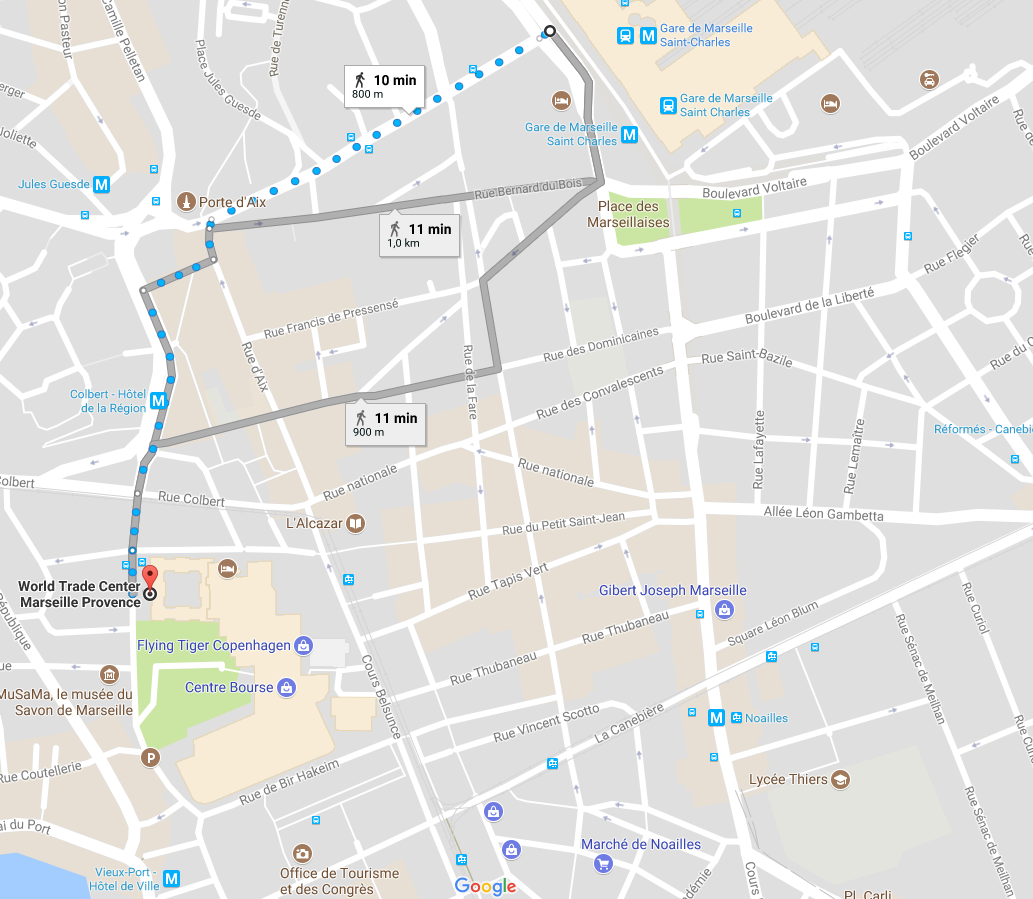 You can also take line 1 of the metro. The conference venue is equidistant between the Colbert and Vieux-Port stations (see map below). The ticket price for a trip is €1.70.